Solarus is finally available on Snap Store and Ubuntu Software Center. Installing Solarus has never been easier! Thanks to Alex Gleason.
On Ubuntu

Search for Solarus in the Software Center and install it from here.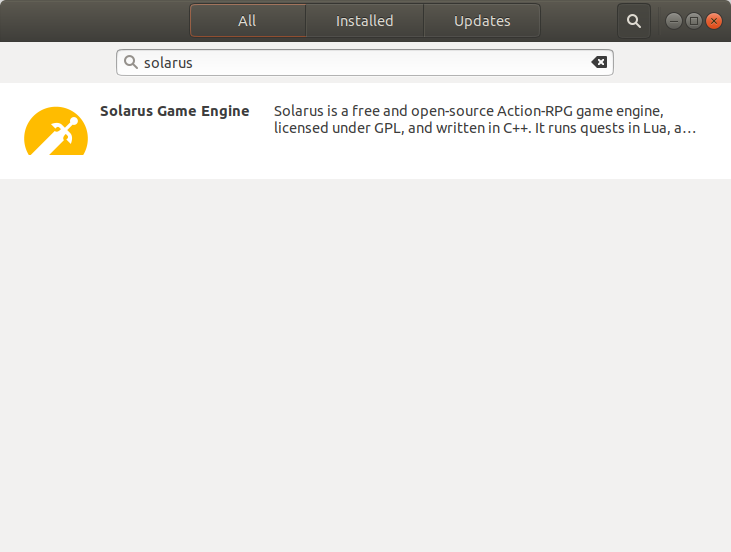 Click on Install.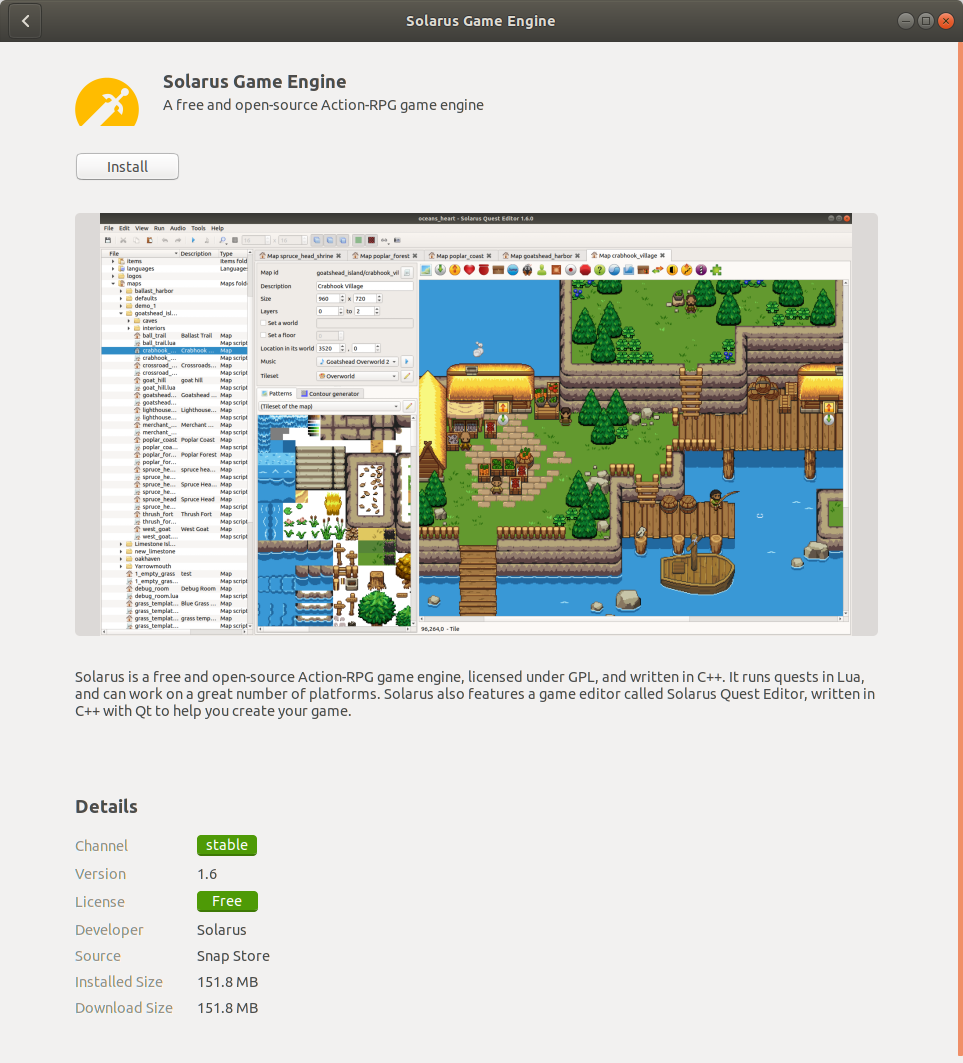 On other Linux distros
First, ensure you have snapd installed. If not, install it with your package manager. It should be something like:
sudo apt install snapd

Then, install Solarus.
sudo snap install solarus